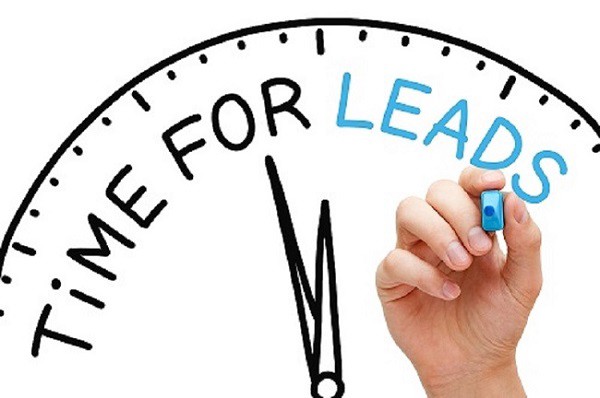 Think about walking in your office on a Monday morning and finding 10 hot leads in your inbox. What a brilliant way to start your day… ya?
Generating leads on a continuous basis is the lifeline of a business, and it is imperative to generate "quality leads" in this ever highly competitive world. It has been reported, 63% of the companies refers that generating quality leads month over month is the biggest challenge which they face.
Outbound lead generation initiative is much more targeted and focused, since it aims to approach the ideal customer profile directly in their inbox. This provides various opportunities for companies who opt for it. For example, the campaign based nature of lead generation allows it to be more tactically employed around the actual business needs (in a manner that inbound cannot). Also the costs associated with outbound lead generation vis-à-vis inbound may work way lesser but the fact cannot be ignored that it also puts pressure on the companies to monetize the leads delivered through this medium.
Here are five tips to gain better outbound lead generation outcomes:
1. Targeted Prospect Data
Targeting is one of the key benefits of outbound lead generation as compared to inbound. Where an inbound lead can be any random site visitor etc. an outbound lead matches carefully selected target criteria. It offers the opportunity to find customers who are similar to your best existing customers. Working on setting strict filters prevents your company from wasting time and money on prospects and leads that are obviously not qualified.
2. Timeliness
Timeliness could be a major challenge in outbound lead generation because a company's response time is largely dependent on their service lead provider. Some service providers are proactive enough to deliver leads as an when they come in, while others deliver leads in a single batch at the end of the campaign. In the latter case, leads that are generated early could be three or more weeks old by the time they are delivered. The fact is a lead that is a matter of days old is of far greater value than a lead that's a matter of weeks old. As time goes on, your point of affinity fades — information changes, leads move further in the buying process, leads forget they ever completed the form, and so on. Ideally, if you may not have a dedicated lead generation department of your own, outbound lead generation should be outsourced to a company that is capable of delivering leads in a timely manner.
3. Preparation is a Must
Ability to handle leads delivered by outbound initiative becomes extremely imperative. Unlike inbound lead generation, you know when outbound leads will be delivered. Make sure the campaign is initiated only if you are able to handle the leads in an efficient manner and take it forward towards closure.
To achieve best results from the outbound leads, companies should have relevant content handy, as supporting content is essential to nurturing leads. Useful information gives you a reason to connect with leads without being a looked upon as a chaser. On the planning side, sales representatives needs to quickly identify and effectively serve clients in various stages thus helping them to establish a strong connect.
4. Utilize the Saved Time
With outbound lead generation, you will be able to dedicate more time and attention to each lead and take it forward towards closure. Use this newfound time to personalize the process for these leads. You will be surprised how much even just a small piece of company specific information can help you stand out. Continue personalization during the messaging as this helps to establish the connect required to be established at each and every stage.
5. Measure Everything
The campaign-based nature of outbound lead generation helps in great way to analytically monitor the outcome. Attention should be paid to a variety of metrics like monitoring conversions with respect to — lead-to-prospect rate, Lead-to-close rate, time to close, etc. It is also important for companies to collect metrics that compare and develop personas and campaign messaging. Check for answers on these questions: Which email resonated with our CTO target group? What time period produced the greatest number of answered emails and calls with Marketing Head? All this information can then be fed back into your campaign planning and targeting.
The bottom line is that outbound lead generation is a highly effective channel….when it is well understood and employed as part of a solid sales and marketing strategy.
Happy Selling!!