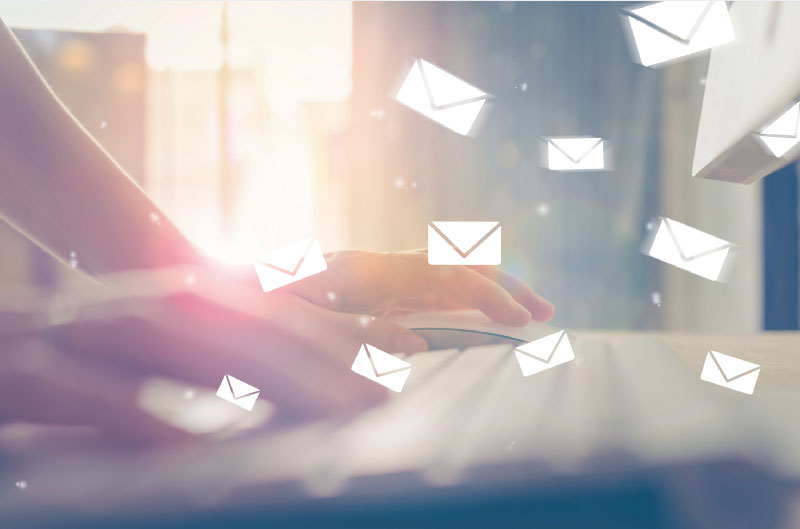 Previously in our blog we talked about ways to develop the most targeted prospect list. Moving on from here the next question remains how to make the best possible use of the targeted prospect list?
Various outreach mediums used by companies are cold emails, cold calls, connecting with the prospects on Linkedin or meeting the prospects at conferences or trade fairs.
When it comes to cold email, it is the quickest medium to reach out to your target audience and it has been constantly proven the most cost effective strategy to reach out at length creating touch points with your target audience.
7 must follow effective rules for writing cold emails are:
This clearly means that in order to close 10 deals in a month you need to fill your sales pipeline with 50 meetings! That's a lot of work, right? Hence it even becomes more important to nail that first meeting.
Here are the 5 must follow tactics to make this meeting lead towards a successful conversion:
Send personalized emails to show you have well researched the prospect
Start with them and not you
Mention some latest industry buzz to show you are on top of trends
Do not be too generic in your messages
Ensure to keep the email short and not too wordy
Add a strong call to action for good response to your message
Lastly, follow up, follow up & follow up
One good example of a short and to the point primary cold email is as below:
Case Scenario: This email is written by a business acumen training company "iInteract" to its TG explaining how business acumen can be helpful for employees.
"Hi John,
Wouldn't it be great if employees of Nuvoco Ltd had the complete cross-functional knowledge? (Client's wish)
The challenge is 85% of the Mid and Junior Managers do not completely understand how the business value chain works, and without it, they do struggle to completely own up their function. (Issues faced by client)
Business acumen helps not only seeing the bigger picture but also recognizing that all decisions made no matter how small can impact the bottom line. (About the Product)
Clients from years rely on our simulation oriented business acumen program because they see tremendous measurable improvements through this training. (Credibility)
Are you available today or tomorrow 2nd half to speak about how iInteract's training program can bring on value-add for Nuvoco Ltd? (Call to action)
Best, Tom
http://www.iinteract.in/Manufacturing/
Be it B2B or B2C sales, most of the sales takes time for closures. Sales emails are similar in this nature and they take time to yield results and mostly the 1st email you send may not provide immediate return on investment. A close look and follow ups make a lot of difference especially when each of your follow up email throws some value around your offering.
If results are not immediate do not be discouraged and stick to it. Remember cold sales emails do work and the sales fraternity do uses cold emails to generate new business. Surely it is one of the most effective sales tactics in the business world.
Happy Selling!!