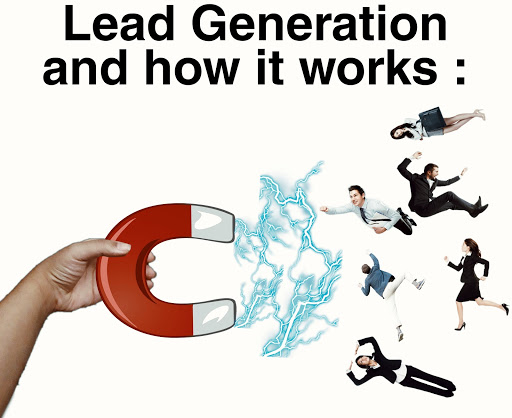 Ways of Lead Generation Post Pandemic
What you need to do to survive a post pandemic business model:
1. Effective communication: Nothing in this world works out without effective communication (unless of course you're a monk who has taken the vow of silence) from interpersonal relationships, to friendships, to professional ones.
We're in an age where communication is everything. So much so that people do literally courses to get better at it. However the question is, do we really need fancy degrees or diplomas to be effective communicators? During a situation where people are forced to work from home it's really important that the instructions get through to the other side. Use different modes to get your point across.
2. Accurate Data: In this post pandemic world, we cannot afford to make mistakes. Especially when it comes to our clients. Being able to deliver what's asked of you, is what separates a good company from a bad one and so does accurate Data Mining from inaccurate ones.
It's pivotal that you check where you get your data from and if that data is 100% accurate. Jet Leads provides you with unlimited prospects data at incredibly affordable prices. Check out our pricing link:
https://jetleads.io/pricing
3. Go back to the roots: It's really important that people realise that no matter how far we progress, no work is officiated anymore without Emails. Therefore it is very important to subscribe to a good b2b email service that allows you to check on your clients/customers and add a little bit of personal touch to it.
But hey guess what? Just self driving cars and self cooking pots, you have self automated emails. In a time where you can't meet people as easily, it's very important that in no way should you lose contact, or slip away from their mind. It's important that you stay in touch with your clients and your realities.
4. Stay safe and don't panic: Health is wealth and you cannot debate anyone about it, therefore it's of utmost importance that you follow the procedures, maintain social distancing, wear masks, use alcohol based sanitisers and don't let the anxiety, stress, and lockdown blues get to you.
Keep prospecting, pitch to new customers, talk to your colleagues, communicate better, watch your favourite television show and try not to step out unless it's urgent. Be a leader, try to make your work space, be it offline OR online, as hospitable as possible.
Lastly, keep going and continue your efforts! As long as you will have healthy sales pipeline, you will win new business ?
Happy Prospecting!